Eva Papadopoulos
Realtor®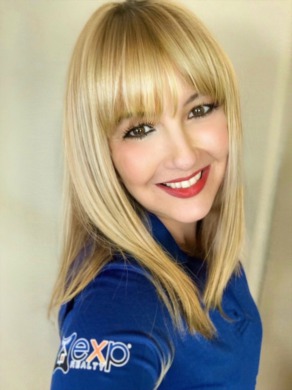 Hello!! My personal story really begun in a beautiful country named Greece. I was born and raised in Athens Greece and since I was a little girl, I was always social, friendly and open minded with a passion to travel the world. After finishing school and graduating from a community college, I started working in various accounting departments as a bookkeeper but at the same time I studied different languages. I met my husband and moved to USA to live the life I always dreamt. Together we have two beautiful sons who are the joy of our life. Due to his career we traveled and lived in different states, from East coast to West but it wasn't before I arrived in Houston TX where I felt immediately like home. In Katy Texas I have met a relocation agent who soon became my friend and put the idea inside my head to become a realtor and a relocation agent. I could not be happier with my decision to change careers and utilize my life experience along with my great passion to help others.
Since I began my career in real estate, I never looked back.
I work for EXP Realty, Tricia Turner Properties Group where I have met great friends, mentors and incredible people. I am patient, genuine, committed to my clients and fun to be around. I am not afraid of challenges and the biggest success for me is seeing my clients with a smile on their face. As a family-oriented realtor, finding the perfect home for my clients is what I do best.